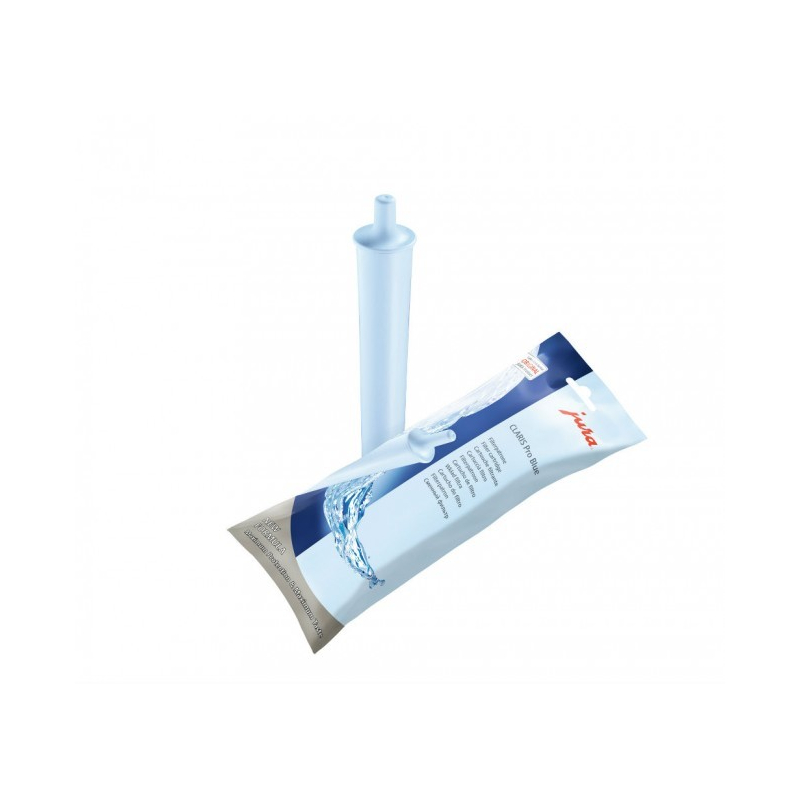  
Jura Claris Pro Blue Filter
Suitable only for Jura Impressa XJ9 machines.
---
The Claris Pro 200L blue filter is for the Impressa XJ9 machine only.
Designed specifically for the JURA professional range of coffee machines the Claris Pro water filter ensures the precise amount of water is filtered immediately before use, guaranteeing freshly filtered water for the perfect cup of coffee. Regular use of original JURA Claris water filters extends the service life of a JURA coffee machine.
For other machines, please see Jura Claris Pro Smart Filter.
---