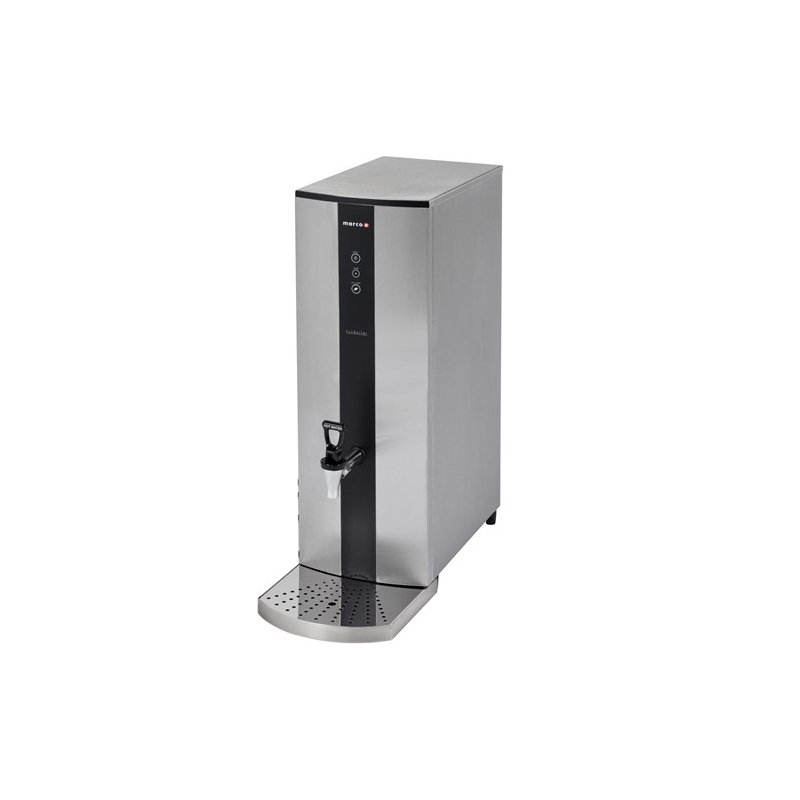  
Marco Ecoboiler T20
20L countertop water boiler
---
Energy efficient water boiler with a compact footprint. Tap dispense atmospheric water boiler with removable drip tray. Great for serving lots of tea quickly, excellent value for money. Easy to descale and service. Controlled electronically and made with 95% recyclable material.
For countertops, plumbs directly into a mains supply via 3/4" BSP.
- Power: 2.8kW
- Immediate draw off: 20 Litres
- Output per hour: 28 Litres
- Cups (180ml) per hour: 156
- Dimensions: D570 x W240 x H690 mm
- Height from spout: 185mm
Included: 12month parts & labour warranty and delivery only.
---