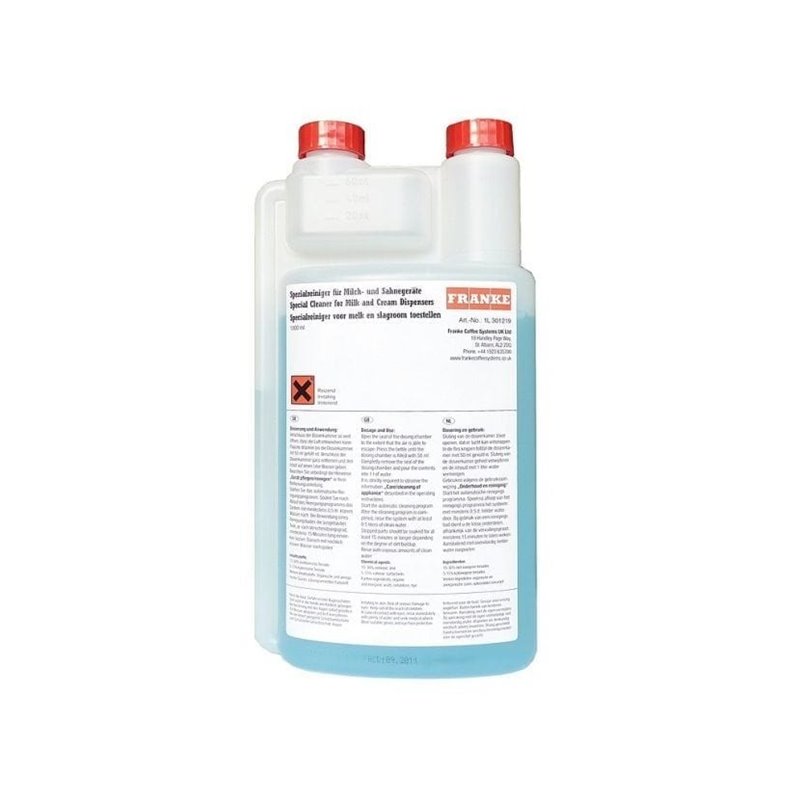  
Franke Milk System Cleaner 1L
For Franke bean to cup machines
---
Franke Milk System Cleaner 1L designed to keep your Franke milk systems clean and hygienic.
Clean your Franke milk system to ensure the optimal and hygienic performance of all Franke Milk Systems. Handy dosing chamber with printed measurements in ML.
Suitable for Franke Flair, Evolution and A-Line machines with Easy Clean system.
Follow manufacturer's cleaning guidelines when using this product.
---