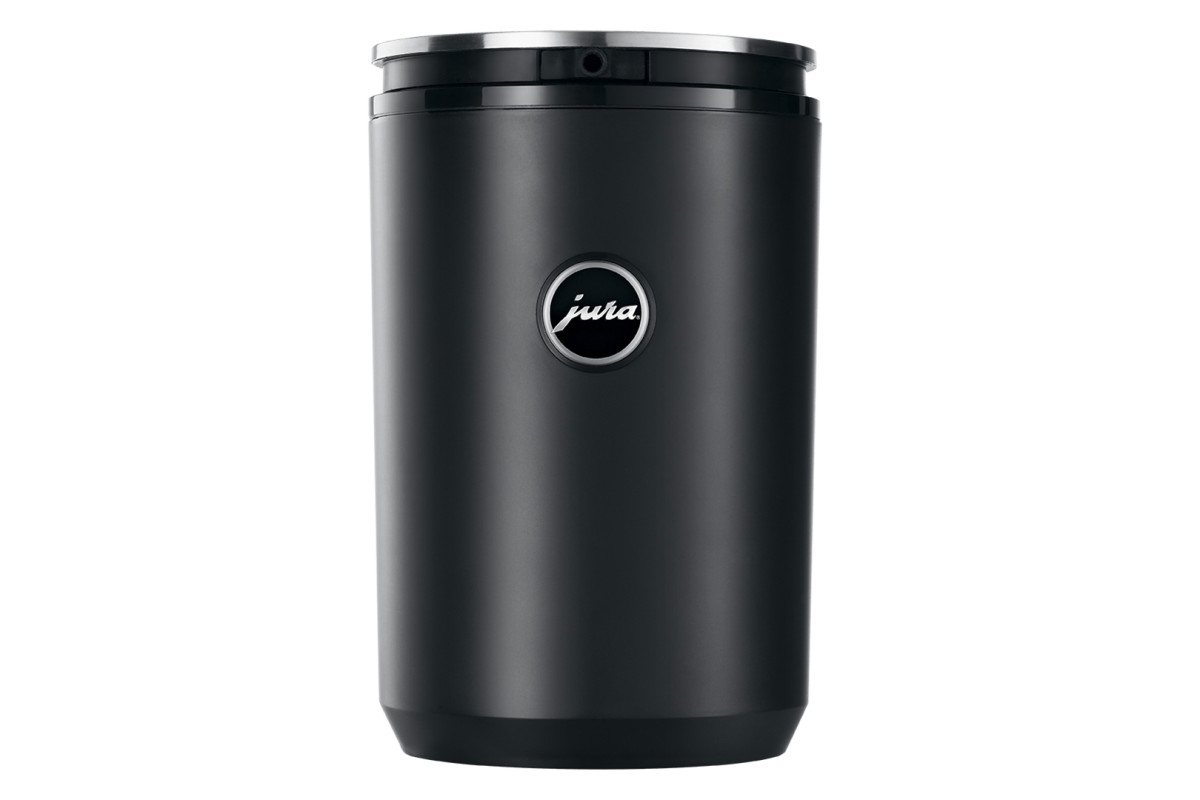  
Jura 1L Cool Control Milk Cooler
Ideal for smaller venues
Compatible with Jura WE and JX machines
---
Silky, airy milk foam and hot milk for hip specialty coffees comes out perfectly when the milk is kept fresh at 4°C prior to heating and frothing.
The Cool Control cools the milk to as much as 25° below the ambient temperature. It also comes with an energy-saving automatic switch-off function; when the stainless steel container is removed, the cooling function is automatically deactivated.
The JURA Cool Control Wireless communicates constantly with the coffee machine. The milk cooler is able to indicate when it no longer contains enough milk for the next cappuccino or latte macchiato. If the milk level falls below the mark monitored by the sensor, the message "Fill milk" appears on the coffee machine's display. This adds convenience for the user and prevents spraying.
The high-quality stainless steel container holds 1 litre. With its bayonet lock, the container is easy to remove, open, fill, store in the refrigerator as needed, and clean in the dishwasher.
With its clean, simple lines, the milk cooler complements any JURA coffee machine and can be set up on either side of it.
1lt Cool Control milk cooler
Data sheet
Unit size

Width 14.8cm height 22.5cm depth 21.8cmEmpty weight: 1.9kg

Machine type

Milk cooler

Power supply

Power 25 watt, voltage 100 - 240 alternating current
---