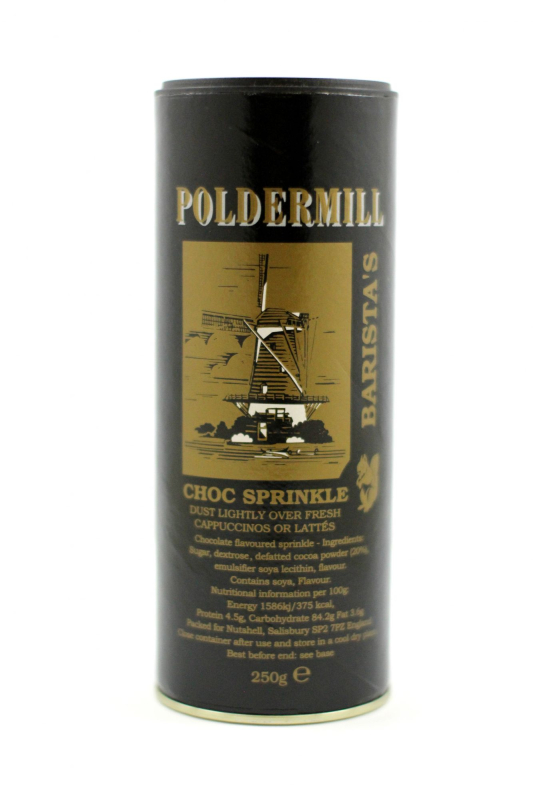  
Cappuccino Chocolate Sprinkles (250g)
---
Poldermill Barista Chocolate Sprinkler is perfect for any barista.
Simply twist the top of the shaker drum to one of the three sized openings, and top your drink with a light dusting of delicious chocolate.
This shaker drum is self contained with 3 sizes of opening on top to control how much powder you are dispensing each time - no need to pour the product into another shaker to use.
---