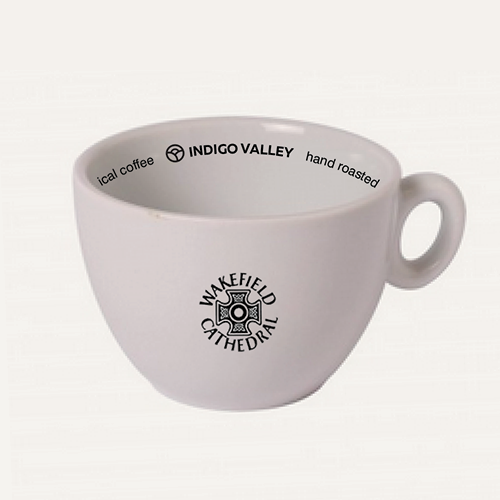 Get branded cups for that professional look.
With up to £500* credit to use on purchases from Indigo Valley there has never been a better time to do it.
Our branded cups will have your logo on the front with "INDIGO VALLEY - AWARD WINING – HAND ROASTED COFFEE" running around the inside rim giving the cup a stylish finish.
Select your favourite range of cups.
Quickfire will help you choose the most suitable cup for your drinks service. they will also offer advice over the phone and even send you free samples to play with.


Send us your logo and we will arrange for a digital proof to be sent to you.
Once you are happy with the concept we will contact the design team who will revise the graphic until you are 100% happy with the size and position of the logo on each item.


We make your order.
When you are 100% happy with the design your cups will be made and you receive an credit note from Indigo Valley for up to £500* that can be used towards your next coffee order. The process only takes 2-3 weeks from enquiry to delivery!
We will even give you 25% towards replacement branded cups if you need to order more.
* Offer subject to a minimum spend commitment with Indigo Valley over 3 years.
New Customers
Register for a free trade account and get 20% off you first order
Existing Customers
Contact us to benefit from this