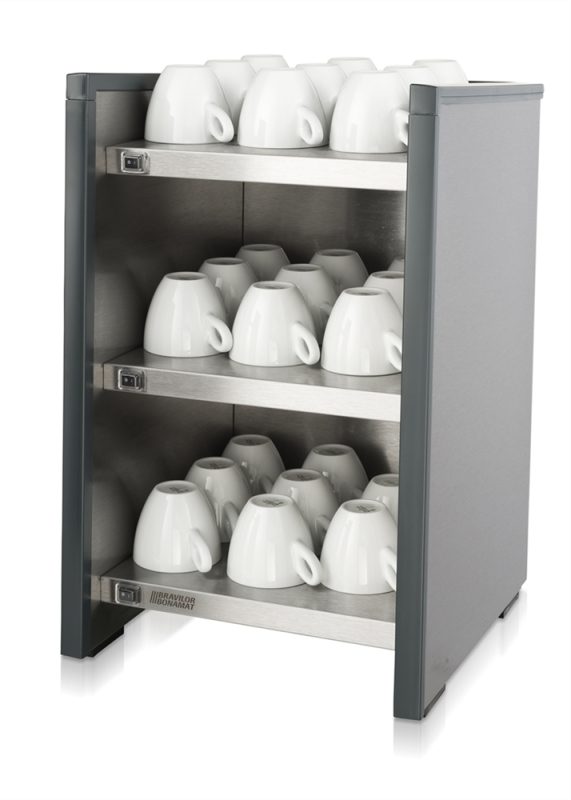  
Bravilor Cup Warmer
Tip! A warm cup of espresso will also retain the crema layer longer.
---
Pre-heated cups ensures that coffees not only stay hotter for longer but also enhance the aroma and flavour of your beverages. The compact unit can be placed next to Bravilor Esprecious machine, taking up 349x400x542 mm (wxdxh) of space.
This unit features 3 layers, each layer can be turned on and off separately.
---